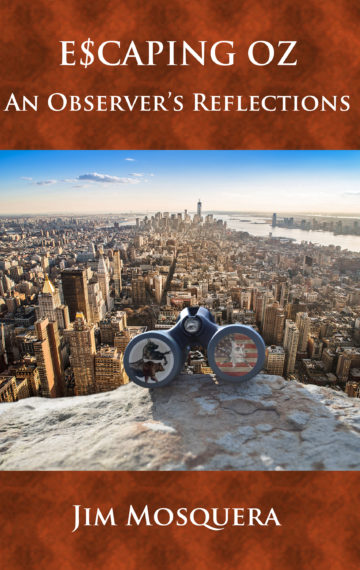 Ready to think?
Publisher:

The Sentinel

Available in:

Paperback, Kindle, EPUB, PDF, Audio

ISBN:

978-0983296669

Published:

May 6, 2017
Buy Paperback
Buy EPUB
Buy Audio
In today's economic and political climate, protecting yourself means asking the right questions. You can't ask the right questions if your mind's encumbered by what you think you may understand.  Who's the man behind the curtain?  What's this thing we call money?  It's not what you think.
We've burdened government with all our problems but do they have the capacity to solve them? Do we want them to? What's the difference between freedom "of" and freedom "from" and why's it important? Why is this one of the most important questions you can ask?
I'm putting out an APB for critical thinking skills. We need these skills at this important juncture in our nation's history. Is our political division a permanent condition? What's the one thing we all have in common? Information isn't lacking these days, which is why our ability to sift purposefully through it is critical.
Prepare to meet the future.  It always arrives sooner than expected.  Are you ready?
Reader Opinions
 …an easy to follow approach to understanding the interrelationship between finance and the ability of governments to create, influence and control markets.

Be ready to start thinking.  This is the strength of the book whether you agree with his observations or not.
Also available at
Excerpt
Audio Sample