Twitter
2017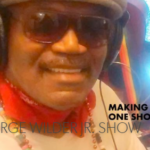 George Wilder Show – Blog Talk Radio host George Wilder chats with Jim about the Chandler Scott series and third party politics. (2/8/17)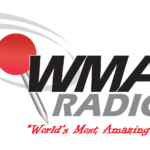 WMAP Radio – Former Howard Stern producer, KC Armstrong discusses the novel 2020, and the eerie parallels to current events. (1/25/17)
2016
Watchmen Radio Network – "Freebyrd" speaks with Jim Mosquera about his fiction and non-fiction work.  (12/14/16)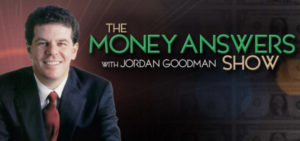 Voice America – The Money Answers Show – Jordan Goodman speaks with Jim Mosquera about Escaping Oz: Navigating the crisis (10/17/16)
 
iHeart – School for Startups Radio – Jim Beach interviews Jim Mosquera about "2020", the election of 2016 and the economy (8/19/16)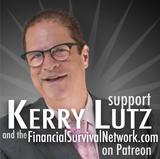 Financial Survival Network – Kerry Lutz discusses "2020" with Jim Mosquera (4/25/16)

American Perspective Radio – Judyth Piazza interviews Jim Mosquera about his novel "2020" (3/17/16)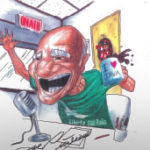 Liberty Talk Radio – Joe Cristiano talks with Jim Mosquera about current election cycle and his novel "2020" (3/11/16)

2015
Wealth DNA – Ron Nawrocki interviews Jim Mosquera about Escaping Oz: Navigating the crisis (5/11/15)  

Steven Spierer interviews Jim Mosquera about Escaping Oz and other topics including college education costs (5/9/2015)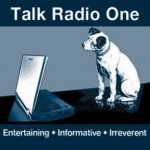 The Author's Show – Linda Thompson asks Jim Mosquera why it's important for investors to understand the "fundamentals" as discussed in Escaping Oz (3/16/2015)  

Your Money Talks – Jerry Slusiewicz interviews Jim Mosquera on the topic of Escaping Oz: Navigating the crisis (2/14/2015)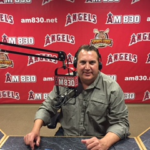 EPodcast Network – Eric Dye interviews Jim Mosquera on the topic of the economic crisis and his new book (3/12/2015)

Liberty Talk Radio– Joe Cristiano interviews Jim Mosquera about Escaping Oz and other topics (3/5/15)
Financial Survival Network – Kerry Lutz interviews Jim Mosquera about new book Escaping Oz: Navigating the crisis (1/27/15)

2014
Financial Survival Network – Kerry Lutz interviews Jim Mosquera about the economy and the US Dollar (11/18/14)

Talk Radio One – Steven Spierer discusses income inequality, QE and the markets with Jim Mosquera (10/4/14)

KFAQ 1170 – Joe Cristiano interviews Jim Mosquera about the end of QE and other topics (8/23/14)

Market Wrap- Moe Ansari interviews Jim Mosquera about investor sentiment in the stock market (8/20/14)

Your Money Talks – Jerry Slusiewicz interviews Jim about stock market (8/6/14). (Note: interview begins at 10:00 mark)

Your Money Talks- Jerry Slusiewicz interviews Jim about economy (5/12/14). (Note: interview begins at 9:00 mark)

2013
The San Francisco MoneyShow – Jim interviews Steve Hochberg of Elliott Wave International (8/15/13).

2012
Business Authors Show – Danielle Hampson interviews Jim on the economy, the financial crisis and Escaping Oz(6/1/12).

Australian Broadcast Company Radio National- Phillip Adams interviews Jim on his Late Night Live show. Phillip delved into the parallels between the Wizard of Oz book and the current financial crisis (5/9/12).

Your Money Matters– Host Jerry Slusiewicz interviews Jim Mosquera for his second quarter 2012 outlook episode (4/3/12).
2011
Market Wrap – Moe Ansari interviews Jim Mosquera on the topic of the economy and the Federal budget (5/27/11)

Talk Radio One- Steven Spierer interviews Jim Mosquera on the topic of deflation (3/26/11)

Note: interview begins at the 20:00 minute mark.
Voice America/The McHale Report – Karen McHale interviews Jim Mosquera on the economy and Escaping Oz (3/25/11)

RDB Radio Show – Torrance Stephens interviews Jim Mosquera on the economy and Escaping Oz(3/3/11)

Dresser After Dark – Michael Dresser interviews Jim Mosquera regarding events overseas and Escaping Oz(2/9/11)

Featherwood Publishing – Anna Florin interviews Jim Mosquera about Escaping Oz(2/2/11).

Liberty Talk Radio – Joe Cristiano discusses Escaping Oz and the economy with Jim Mosquera (1/12/11)

BlogTalk Radio -The Texas Credit Union League/ New Year's Resolution – Getting fiscally fit (1/11/11)

2010
BlogTalk Radio – The Weekly Financial &Economic Roundup / Optimistic Bear Show (12/14/10)

Note: our discussion begins at the 6:00 minute mark.