Chandler Scott Thriller Series
2020
Chandler Scott, a rising TV journalist, tries to connect the dots in a country mired in another financial crisis.  Cyber terrorists add to the flames of fear.  The public yearns for help from its leaders who respond in ways previously unimagined.  Politics and economics collide during the Presidential election of 2020.   Chandler uncovers the seeds for the next crisis, a crisis that would shape the future of the United States of America and the world.
2020 is a fusion of historical events with a near-term look at the future.  It is a thriller so convincing in its accuracy that readers will be left to ponder if these events could actually come to fruition.
Rebellium
In a fast-paced thriller, Chandler Scott continues his quest for the dream story.  What will it cost him?  His career, his love, his life?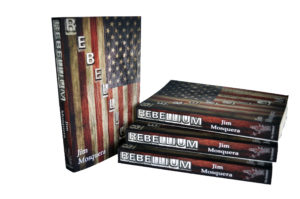 Continuing his dangerous investigations, he discovers plots more sinister than even he could ever imagine. As he plunges into the world of secessionists and government run wild, he soon realizes that his life hangs in the balance. He must decide whom he can trust—his documentary partner with a dark past or the people he has only just met with agendas of their own.
Rebellium, a realistic thriller, follows 2020 and is the second book in the Chandler Scott series.
 Division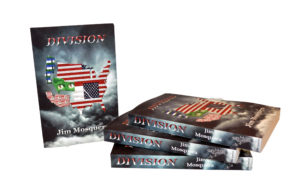 Chandler Scott returns in book 3 of the series, Division.  He teams up with an unexpected foe to right the listing ship known as the United States of America.  The sinister revelation in his documentary unleashed a torrent of both anger and support for the president.  America is a country tearing at the seams.
Spending time with his love and hoping to be just a spectator in a convention deciding the future of the republic, Chandler is thrust into plots threatening to undermine the Executive branch of government and ultimately the entire country. Along the way, he must be a bridge between groups on opposite sides of the political spectrum — groups whose help he needs. His mentors bring him unexpected news.
The frenetic pace of events only heightens Chandler's doubts about what is real and what is not. Can he overcome his doubts and save the country?  Division, a realistic thriller, follows Rebellium and is the third book in the Chandler Scott series.
Escaping Oz Series
An Observer's Reflections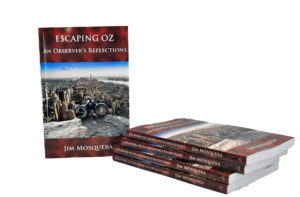 In today's economic and political climate, protecting yourself means asking the right questions. You can't ask the right questions if your mind's encumbered by what you think you may understand.  Who's the man behind the curtain?  What's this thing we call money?  It's not what you think.
We've burdened government with all our problems but do they have the capacity to solve them?  Do we want them to?  What's the difference between freedom "of" and freedom "from" and why's it important?  Why is this one of the most important questions you can ask?
I'm putting out an APB for critical thinking skills.  We need these skills at this important juncture in our nation's history.  Is our political division a permanent condition?  What's the one thing we all have in common?  Information isn't lacking these days, which is why our ability to sift purposefully through it is critical.
Prepare to meet the future.  It always arrives sooner than expected.  Are you ready?
Navigating the crisis
The country woke up after a bad dream only to find themselves in the Financial Land of Oz.   The housing market shook, stocks fell, and once venerable financial inst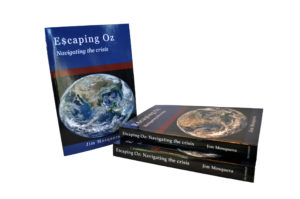 itutions were on life support.  The economy struggled.  The Wizards provided massive fiscal and monetary intervention.
The economy recovered, but not for everyone.  The social fabric began to tear.  The economy and our social fabric can recover, though our journey will require us to take a road we have traveled before but one we long ago forgot.  Reliance on the Wizards will only make our country's journey more painful.  Ultimately, we have to trust ourselves.  Once we pull back the curtain, we will realize we can get back home without the Wizard's help.
Protecting your wealth during the financial crisis
Investors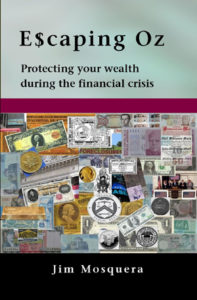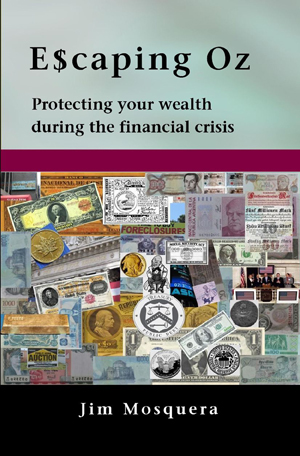 woke up to find themselves in an unfamiliar land – a Financial Land of Oz.  Corporate bankruptcies, home foreclosures, plunging stock prices, and longer unemployment lines filled this land.  Government Wizards stepped forward with stimulus plans, unfamiliar terms like TARP, and, in general, massive amounts of spending.  The Federal Reserve Wizards were not to be outdone.  They did everything but throw money out of helicopters to rescue the banking system and the economy.
Can the Wizards push buttons and pull levers to help us escape from Oz?  We didn't get to the Financial Land of Oz on the back of a tornado.  Our journey here was long and slow but we had our eyes closed the entire time. We won't be able to click our heels to get back home.  Our journey home will require us to take a road we have traveled before but one we long ago forgot.
Ultimately, we have to trust ourselves.  The Wizards have no special powers even though we have been taught otherwise.  Once we pull back the curtain, we will realize we can get back home without the Wizard's help.